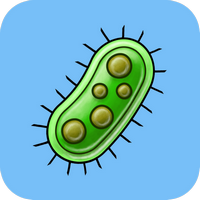 Stop the Germs!
Fast paced tile-laying strategy game
by Jeremy Peet
Coming soon to Android and iOS
Screenshots from alpha version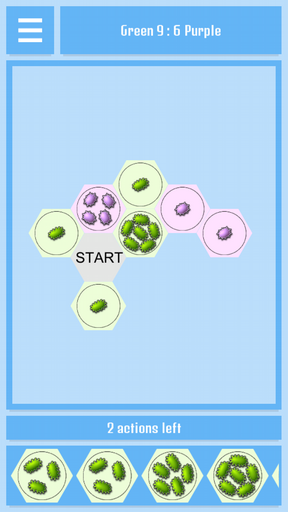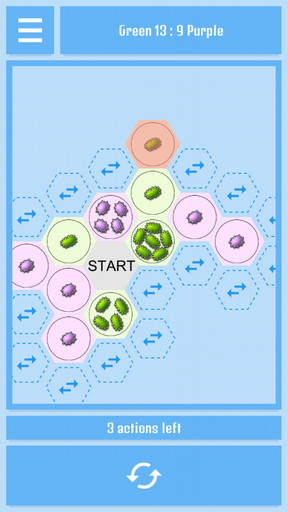 Game description
Stop the Germs! is a fast paced strategy game. Players take turns placing, flipping, and moving hex tiles until someone plays their last remaining germ tile, which ends the game. Each player has same germ tiles and unique randomly selected special tiles. The player with the most points in the winner!
Find out more about board game on boardgamegeek.com
Credits
App development: Marian Gablovský
Original board game design and game art: Jeremy Peet